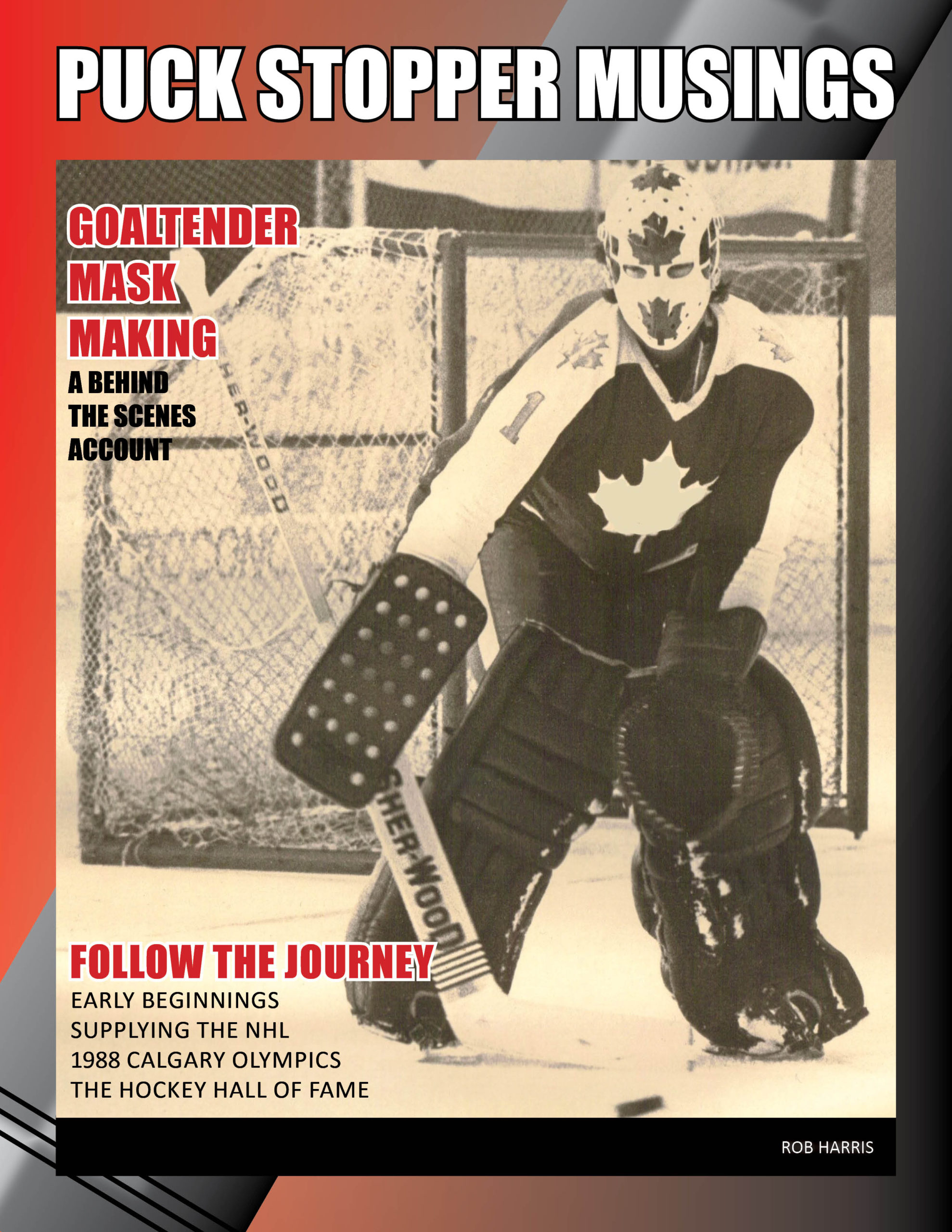 Puckstopper Musings
Read the behind the scenes accounts of designing and supplying custom designed goaltenders face masks. Learn about the journey from the early beginnings of finishing the first mask to supplying the NHL, the 1988 Calgary Winter Olympics and inclusion into the Hockey Hall of Fame.
Told from the recollections of real life events encountered along the hockey 1ceway.
Full of never seen before photos and accounts of designing and supplying masks to goaltenders around the world, the book "Puckstopper Musings" - is exclusively available for order on this site.
Order a Copy
Send us an email or visit us online.
www.minimasks.ca
email: [email protected]
Facebook: https://www.facebook.com/Minimasks